Goal progress
Exercise: we're walking for 4+ hours a day, so while this wasn't exactly what i intended for my exercise goal, its certainly a step in the right direction.
meditation / mindfulness: i've been meditating very first thing in the morning, which has been really nice. makes me feel like anything i accomplish the rest of the day is just a bonus. It helps that i've been waking up really early (between 5 and 7) which gives me plenty of unhurried time in the morning. Also, there are a lot of our experiences here that encourage reflection on mindfulness. Things like the tea ceremony or visiting Buddhist shrine.
reading: making a ton of progress here, reading in the early morning before setting out for the day and also in the evening when we return. really enjoying it thus far.
sleep: while this wasn't one of my goals, it should have been :) I'm consistently being able to fall asleep at a reasonable time (between 9 and 10 usually) and stay asleep most of the night as well as waking up feeling refreshed in the morning.
Various and Sundry
The water here is delicious, it is consistently the best I've ever had. And this is from a nearly life-long avowed water disliker. There should be more bowing, its quite lovely to show respect in this way.
Here is a delightful meal I had yesterday: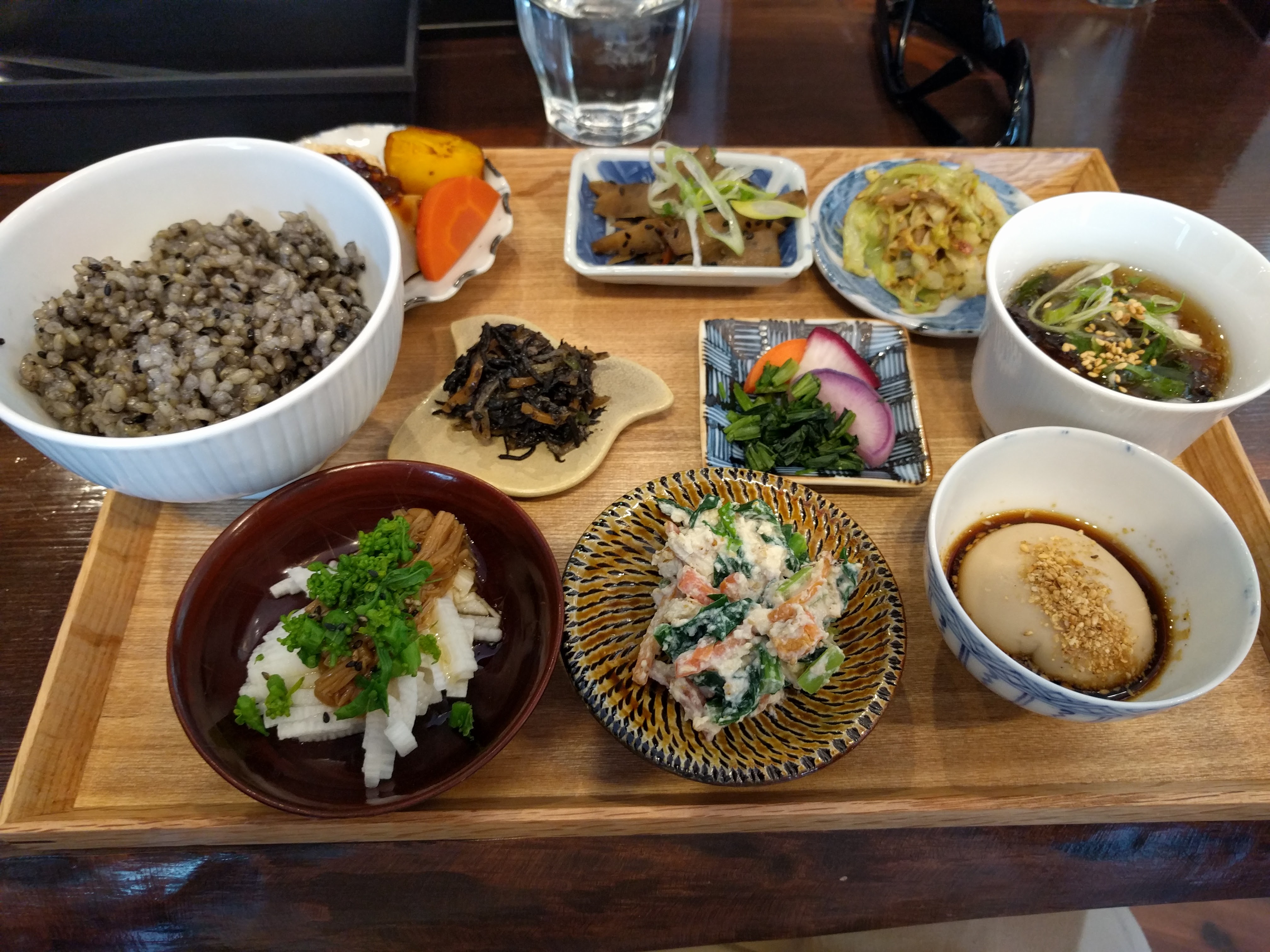 The theme was fresh seasonal vegetables and sesame.
Kyoto
It feels much different here than in Tokyo, which could in part be due to the neighborhood and accomdations we are staying in here. In Tokyo, we were in the downtown district in a business hotel. Here in Kyoto, we are in a converted Ryokan guest house for backpackers in a more residential area.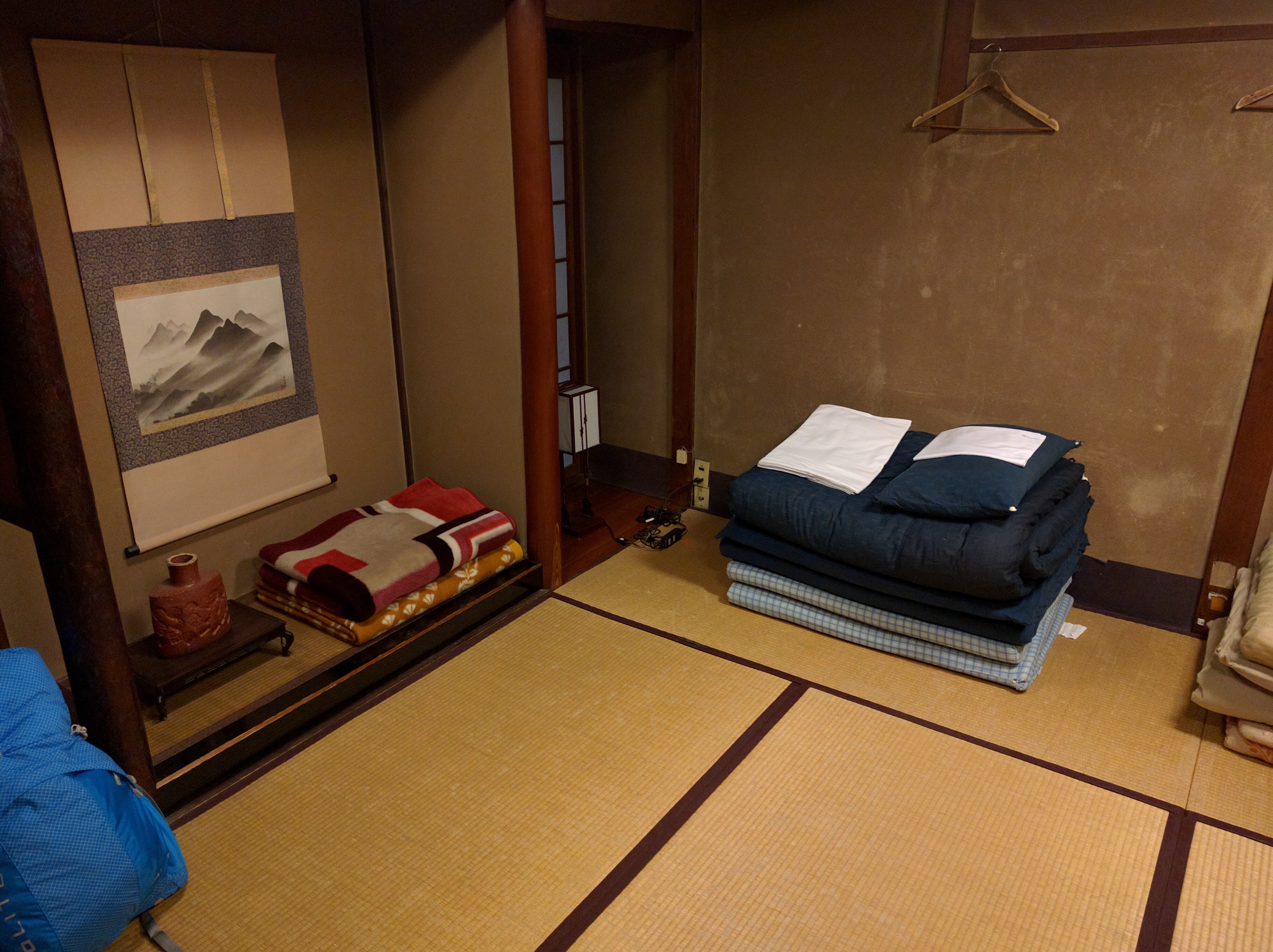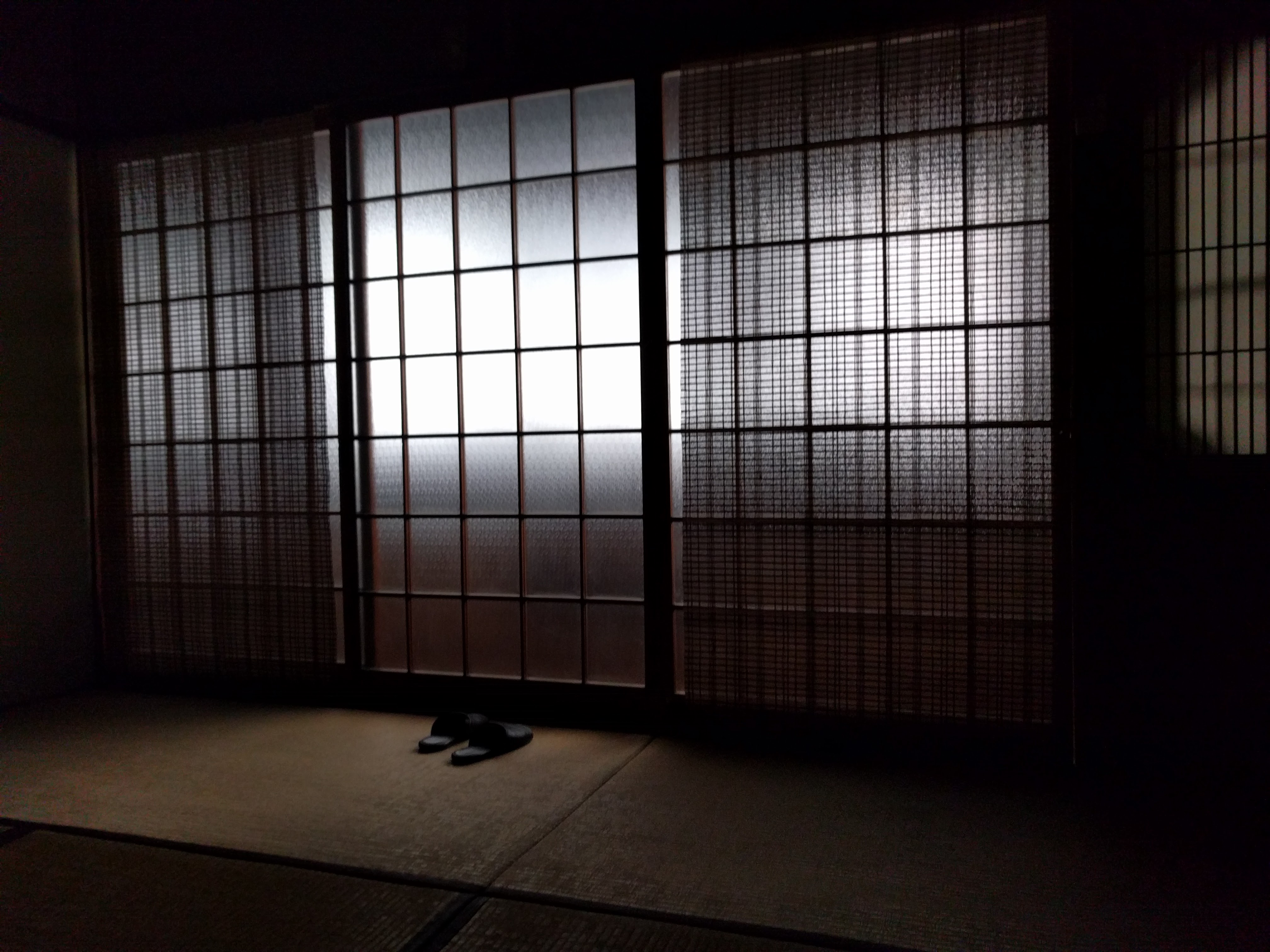 Tea Ceremony and then Karaoke
While we didn't intentionally set up such a dramatic juxtaposition and going to traditional tea ceremony and then going to karaoke, that's just how yesterday worked out. The tea ceremony was a very deliberate, thoughtful process that focused on mutual respect and mindful reflection. Karaoke was an expression of unbridled exhuberance (what are you saving it for anyway). The set list (in all of its glory?):
Living on a Prayer (Bon Jovi)
Shake it off (Taylor Swift)
Ice Ice Baby (Vanilla Ice)
Hopeless Place (Rhiana)
Don't Stop Believing (Journey)
See You Again (Wiz Khalifa)
Shut Up and Dance (Walk the Moon)
Like a Prayer (Madonna)
Conclusion: I already think i'm a bad singer, the reality is I am far worse than even I realize, however this was not a significant impediment to enjoying myself. We'll likely go again in Osaka.